Verfasst von admin am 29. May 2011 - 1:13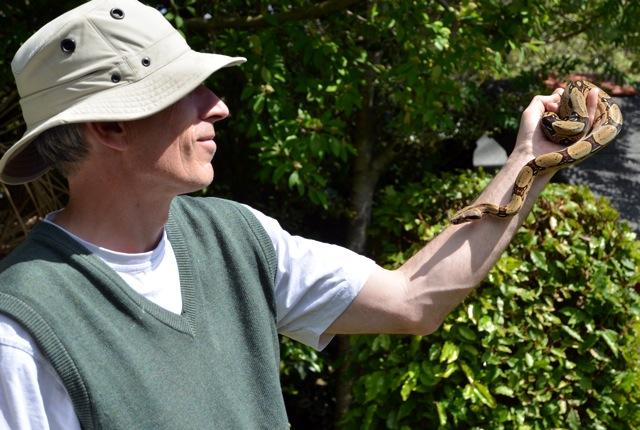 Vereinigten Königreich (United Kingdom)
Ian mit einer Peru Rotschwanzboa Nachzucht 2010 aus unserem Bestand. Leider hatten wir vergessen, Fotos zu machen, als er die Tiere abholte, aber er war so freundlich eines nachzureichen.
Beschreibung_en:
United Kingdom

Ian and a Peruvian redtail boa cb 2010 from our stock. Unfortunately we forgot to take photos when Ian was here to fetch the boas, but he was kind enough to hand a photo in later.
Beschreibung_fr:
Royaume-Uni

Ian et le Pérou boa par H + E Stoeckl
Um das Bild in Originalgröße betrachten zu können, klicken Sie bitte auf den oberen bzw. unteren Bereich des Bildes.
To view the picture in original size, please click on the top or bottom of the image.
Cliquez en haut ou en bas de l'image pour la visualiser dans son format original.