Submitted by admin on 24. January 2011 - 20:34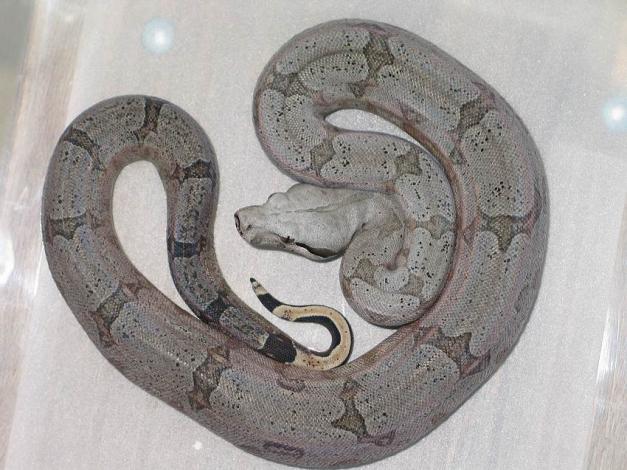 Die Boa constrictor Fans in den USA haben einen passenden Namen für die silbergrauen Kurzschwanzboas aus der Region Sao Paolo/Brasilien gefunden. Sie nennen diese Boas "Silverbacks" Obwohl sie nicht sonderlich farbenprächtig ausfallen, sind diese Tiere aufgrund ihres außergewönlichen Aussehens in der Terraristik
sehr begehrt.
Um das Bild in Originalgröße betrachten zu können, klicken Sie bitte auf den oberen bzw. unteren Bereich des Bildes.
To view the picture in original size, please click on the top or bottom of the image.
Cliquez en haut ou en bas de l'image pour la visualiser dans son format original.