Submitted by admin on 24. January 2011 - 21:59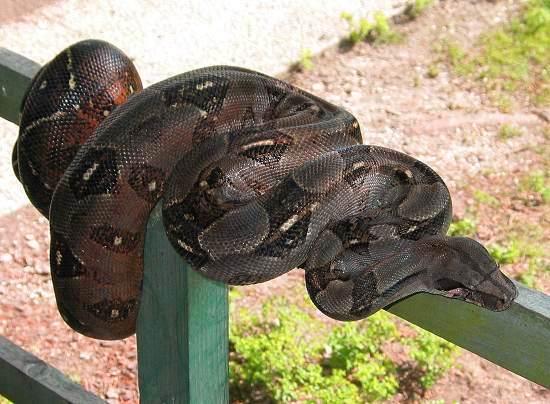 Corn Island Boa; Weibliche Vertreter dieser Boas erreichen nur etwa eine Länge von ca. 150 cm, Männchen bleiben noch kleiner. Die Mutter der Jungen, die wir bekommen haben ist 5 Jahre alt und nur ca. 120 cm lang.
Beschreibung_en:
Boa c. imperator Corn Island
Beschreibung_fr:
Boa Corn Island

Les femelles adultes atteignent environ 1m50. Les mâles sont plus petits.

La mère des bébés que nous possédons mesure 1m20 et est âgée de 5 ans.
Um das Bild in Originalgröße betrachten zu können, klicken Sie bitte auf den oberen bzw. unteren Bereich des Bildes.
To view the picture in original size, please click on the top or bottom of the image.
Cliquez en haut ou en bas de l'image pour la visualiser dans son format original.