Submitted by admin on 24. January 2011 - 21:20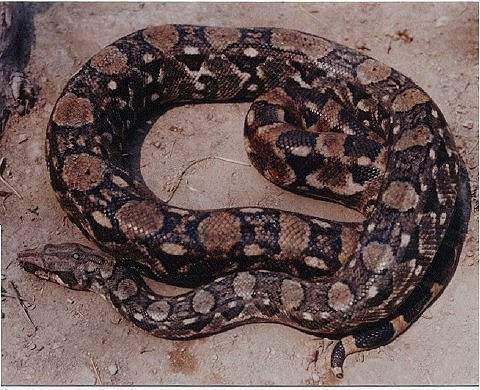 Boa c. ortonii, adultes Männchen, etwa 1.35 m lang aus dem Cascas Distrikt (1850 m über dem Meeresspiegel) Provinz Cajamarca, Perú. Typisch für die Ortons Boa ist das
dunkelbraune Muster und die graue Grundfärbung.
Foto: Omar Pesantes
Beschreibung_en:
Boa c. ortonii, adult male, about 1.35 m in length from the Cascas district (1850 m above sea level), province Cajamarca, Peru. Typical for the Ortons Boa is the dark brown pattern and gray as dominant colour. photo: Omar Pesantes
Beschreibung_fr:
Mâle adulte de 1,35m de la zone de Cascas (à 1850m d'altitude).

Les motifs brun foncé et la teinte grise sont typiques du boa d'Orton. photo: Omar Pesantes
Um das Bild in Originalgröße betrachten zu können, klicken Sie bitte auf den oberen bzw. unteren Bereich des Bildes.
To view the picture in original size, please click on the top or bottom of the image.
Cliquez en haut ou en bas de l'image pour la visualiser dans son format original.