Submitted by admin on 23. January 2011 - 15:38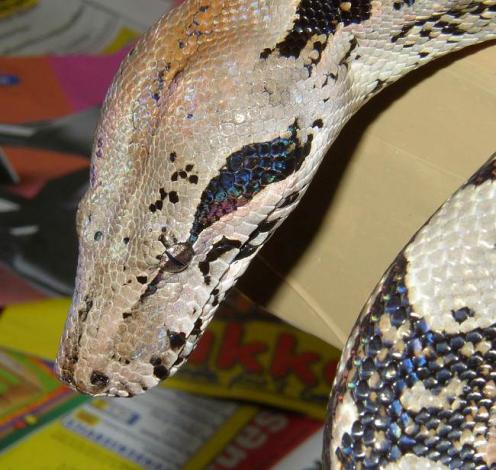 Boa c. imperator Crawl Cay/ Belize. Die Kopfform dieser Tiere entspricht in etwa der von Boa c. orophias. Wenn Ihnen also jemand eine "Belize -Boa" zeigt, welche die normale Kopfform einer Boa c. imperator hat, können Sie getrost davon ausgehen, dass es keine
Belize Boa ist.
Beschreibung_en:
Boa c. imperator Crawl Cay/ Belize.
Beschreibung_fr:
La tête de ces animaux a une forme très proche de celle de Boa c. orophias. Si l'on vous présente un prétendu "boa de Bélize" dont la tête a la forme normale de celle d'un Boa c. imperator, il est prudent de supposer qu'il ne s'agit pas d'un boa de Bélize.
Um das Bild in Originalgröße betrachten zu können, klicken Sie bitte auf den oberen bzw. unteren Bereich des Bildes.
To view the picture in original size, please click on the top or bottom of the image.
Cliquez en haut ou en bas de l'image pour la visualiser dans son format original.