Submitted by admin on 26. February 2011 - 8:32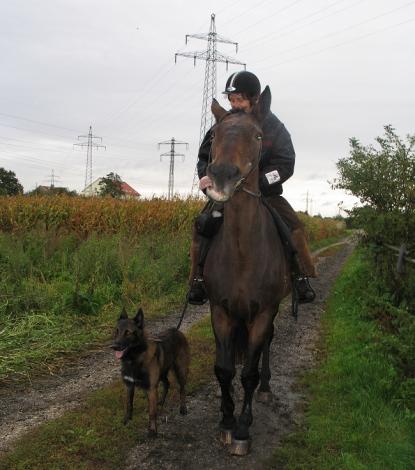 ... aber dann hat er die Sache akzeptiert (Hauptsache sie kommt nicht auf die Idee, ihn zu satteln) (September 2007)
Beschreibung_en:
... but then he accepted the matter (main thing is she doesn't have the idea to saddle him) (September 2007)
Beschreibung_fr:
... mais il a fini par accepter la chose (à condition qu'elle n'essaie pas de lui attacher une selle sur le dos) (septembre 2007)
Um das Bild in Originalgröße betrachten zu können, klicken Sie bitte auf den oberen bzw. unteren Bereich des Bildes.
To view the picture in original size, please click on the top or bottom of the image.
Cliquez en haut ou en bas de l'image pour la visualiser dans son format original.