Submitted by admin on 24. January 2011 - 21:20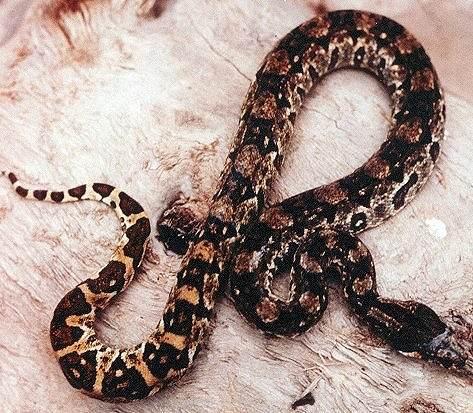 Boa c. ortonii, Männchen, Länge 55 cm, aus dem Distrikt San Benito, Provinz Cajamarca San Benito liegt auf einer Höhe von 1900 m über dem Meeresspiegel
Foto: Omar Pesantes
Beschreibung_en:
Boa c. ortonii, male, 55 cm in length, district San Benito; the province Cajamarca San Benito is at an altitude of 1900 m above sea level

photo: Omar Pesantes
Beschreibung_fr:
Mâle de 55cmde la zone de San Benito, dans la Province de Cajamarca.

San Benito se trouve à 1900m au-dessus du niveau de la mer. C'est une zone intermédiaire entre la forêt sèche et la Serrania Esteparia. photo: Omar Pesantes
Um das Bild in Originalgröße betrachten zu können, klicken Sie bitte auf den oberen bzw. unteren Bereich des Bildes.
To view the picture in original size, please click on the top or bottom of the image.
Cliquez en haut ou en bas de l'image pour la visualiser dans son format original.