Submitted by admin on 15. February 2011 - 21:45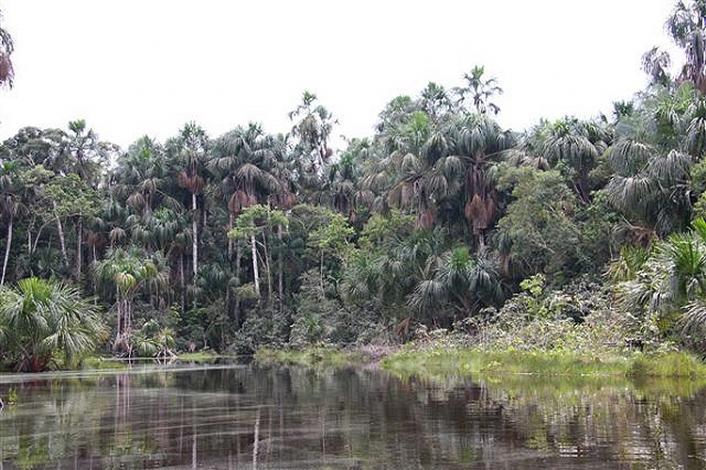 Palmenbäume mit Nestern von blauen und gelben Aras inmitten des Regenwaldes. Im Vordergrund der Oxbow See. Er blieb zurück als sich der Lauf eines nahegelegenen Flusses änderte.
Beschreibung_fr:
Forêt de palmiers au sein de la forêt tropicale. Des aras bleus et jaunes nichent dans les palmiers de ce type de forêt. Au premier plan : un lac formé par le bras mort d'une rivière dont le cours s'est modifié au cours du temps. On y trouve l'anaconda vert.
Um das Bild in Originalgröße betrachten zu können, klicken Sie bitte auf den oberen bzw. unteren Bereich des Bildes.
To view the picture in original size, please click on the top or bottom of the image.
Cliquez en haut ou en bas de l'image pour la visualiser dans son format original.