Submitted by admin on 23. January 2011 - 14:21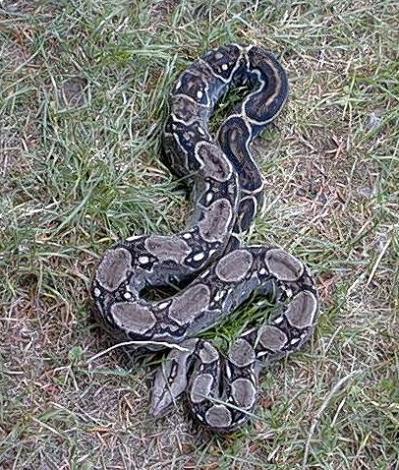 Die Sattelfleckenzeichnung der dunklen Mexikoboas unterscheidet sich stark von jener anderer Imperatoren Bei den "Sonoratieren" handelt es sich um relativ kleinbleibende (unter 2m) Boas mit einem kräftigen Körperbau.
Beschreibung_en:
Boa c. imperator Mexico/Sonora
Beschreibung_fr:
Les motifs de la variante sombre du boa mexicain sont significativement différents de ceux des autres imperators

Les "Sonoras" sont des boas relativement petits (moins de deux mètres) dont le corps est plutôt épais
Um das Bild in Originalgröße betrachten zu können, klicken Sie bitte auf den oberen bzw. unteren Bereich des Bildes.
To view the picture in original size, please click on the top or bottom of the image.
Cliquez en haut ou en bas de l'image pour la visualiser dans son format original.