Submitted by admin on 16. April 2011 - 2:01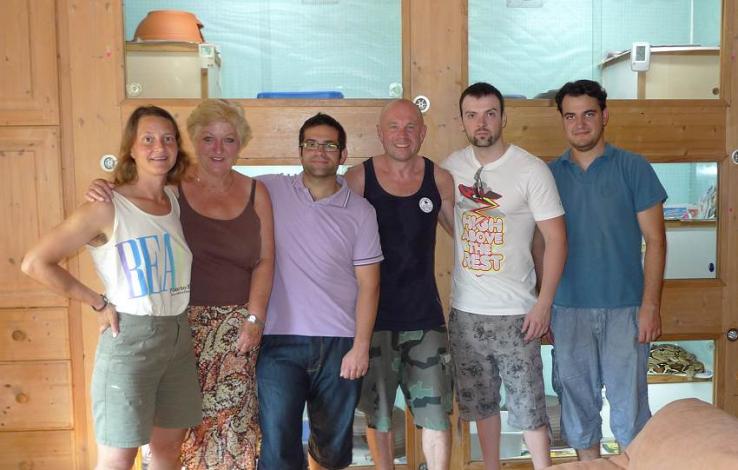 Spanien
Iván Navarro (3. v. l.) mit seinen Freunden links: Erika Stöckl und Runi Hernández (Spanisch - Dolmetscherin)
Beschreibung_en:
Spain

Iván Navarro (3rd from the right) with his friends.

Left side: Erika Stöckl and Runi Hernández (Spanisch - Interpreter)
Beschreibung_fr:
Espagne

Iván Navarro / Erika Stöckl / Runi Hernández
lllllkkkkkkkermjakkjkkkak
Um das Bild in Originalgröße betrachten zu können, klicken Sie bitte auf den oberen bzw. unteren Bereich des Bildes.
To view the picture in original size, please click on the top or bottom of the image.
Cliquez en haut ou en bas de l'image pour la visualiser dans son format original.