Submitted by admin on 15. February 2011 - 21:45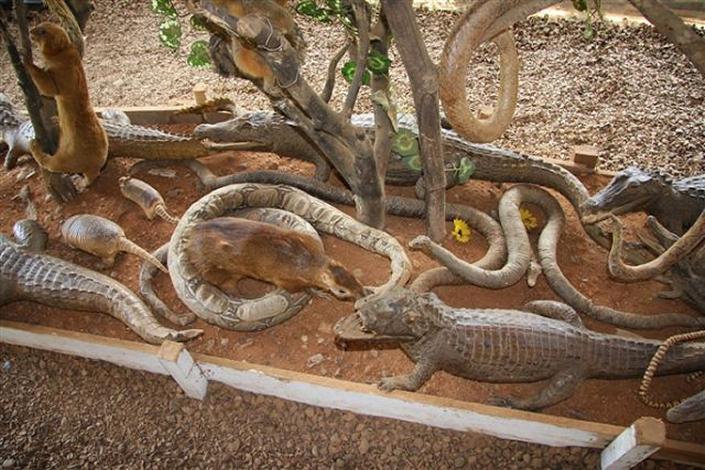 Ein trauriger Anblick: Trotz Schutzstatus werden einheimische Tiere getötet, ausgestopft und als Souvenirs verkauft. In der Mitte eine Peru - Rotschwanzboa (Boa c. constrictor)
Beschreibung_en:
What a sorry sight: Even they are protected by the CITES convention native animals are killed and sold as souveniers to tourists.
Beschreibung_fr:
Un triste spectacle : en dépit de leur statut d'espèces protégées, les animaux de la région sont tués, naturalisés et vendus comme souvenirs. On aperçoit au centre de l'image un redtail du Pérou (Boa c. constrictor).
Um das Bild in Originalgröße betrachten zu können, klicken Sie bitte auf den oberen bzw. unteren Bereich des Bildes.
To view the picture in original size, please click on the top or bottom of the image.
Cliquez en haut ou en bas de l'image pour la visualiser dans son format original.