Brazilian redtail boa´s fate ...
April 2010
First off, we want to thank our friend and customer Sharon for putting these photos from Brazil to our disposal.
Unfortunately, these photos have a very sad background:
This Boa c. constrictor has crawled into a dumpster in the area of the port of Manaus/Brasil searching for rats and mice. Someone who isn't very fond of snakes has found it there, dragged the boa out and beheaded it with a machete. Unfortunately also in Brasil many people are so filled with prejudice that they forget that boas are useful as a biological pest control.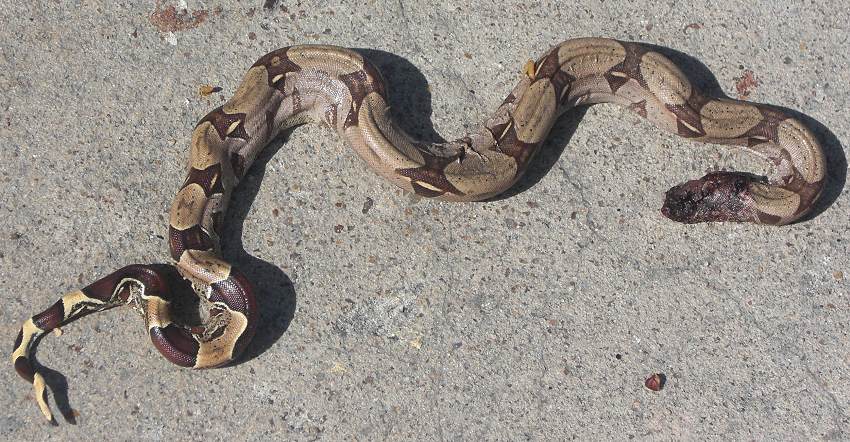 Boa c. constrictor Manaus/Brazil The snake had been dragged out of the dumpster and decapitated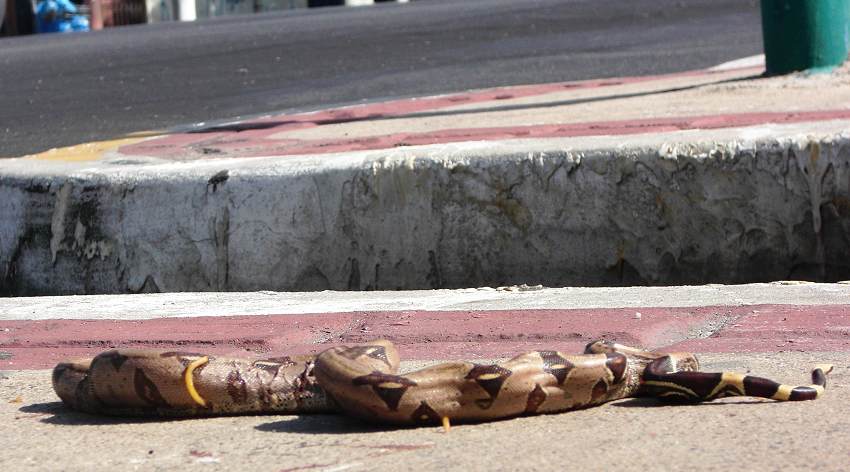 Boa c. constrictor Manaus/Brazil Traces of discarded Spaghettis from the dumpster are clearly visible on the boa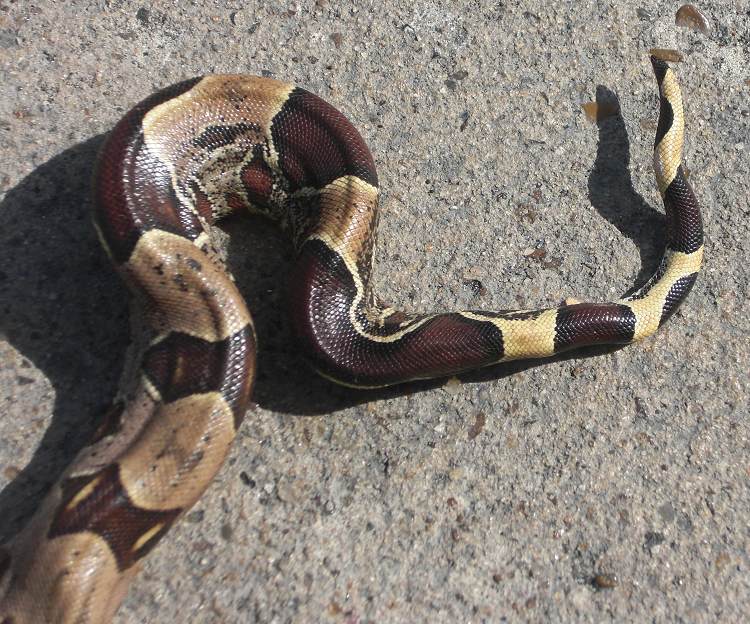 Boa c. constrictor Manaus/Brazil A truly beautiful redtail boa. What a pity! :o(((
update: Gene test to tell true boa constrictors from crossbreeds
Mai 2010
Today we got word that the research of an Austrian student of veterinary medicine on a gene test to tell true boa constrictors from crossbreeds will soon be concluded successfully.
Probably even at the end of this year a method to determine whether or not a boa constrictor is purebred by means of genetic examination of a small part of shed skin will be available.
The costs for such a gene test have yet to be determined but the guess is that they will be within the scope of 20 - 100 Euro.
That means (barring unforeseeable setbacks, of course) that by the end of this year anybody can check out whether his/her boa is purebred or just a knock-off sold by a fraud or an ignorant person.
We will keep up to publish the results and data on this topic exclusively.