Submitted by admin on 7. May 2011 - 15:12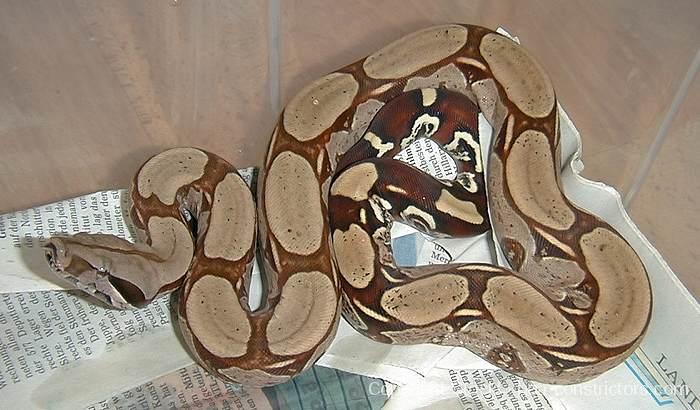 Boa c. constrictor Surinam (Pokigron) Ein weiteres sehr helles Exemplar mit sanduhrförmigen Sattelflecken
Beschreibung_en:
Another very light specimen with hourglass shaped saddle pattern
Beschreibung_fr:
Boa c. constrictor

Surinam (Pokigron)

Un autre spécimen très clair aux ocelles en forme de sablier
Um das Bild in Originalgröße betrachten zu können, klicken Sie bitte auf den oberen bzw. unteren Bereich des Bildes.
To view the picture in original size, please click on the top or bottom of the image.
Cliquez en haut ou en bas de l'image pour la visualiser dans son format original.