Submitted by admin on 7. May 2011 - 15:12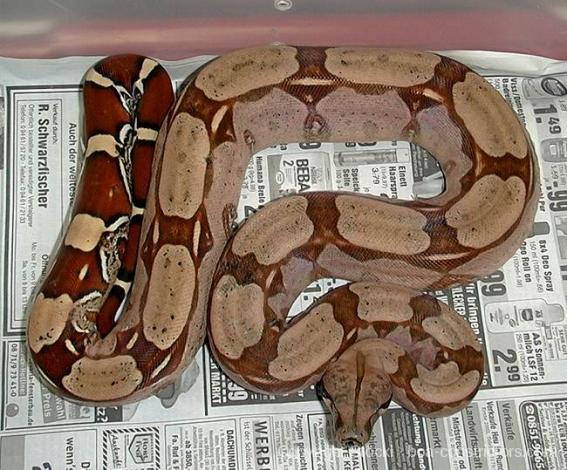 Boa c. constrictor Surinam (Pokigron) Auch Exemplare mit einer orange Grundfärbung werden in der Pokigron Region gefunden
Beschreibung_en:
Also specimen with an orange shade are found in the Pokigron region
Beschreibung_fr:
Boa c. constrictor

Surinam (Pokigron)

On trouve aussi des spécimens de couleur orange dans la région de

Pokigron
Um das Bild in Originalgröße betrachten zu können, klicken Sie bitte auf den oberen bzw. unteren Bereich des Bildes.
To view the picture in original size, please click on the top or bottom of the image.
Cliquez en haut ou en bas de l'image pour la visualiser dans son format original.