Submitted by admin on 23. January 2011 - 15:38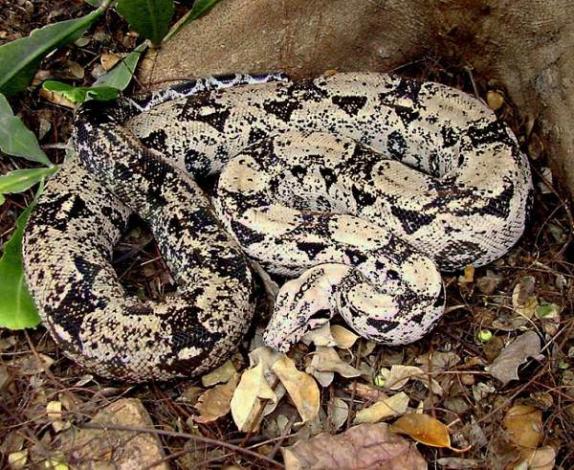 Boa c. imperator Crawl Cay/ Belize. Besonders erstaunlich ist die Fähigkeit der Belize Boas, Ihre Färbung innerhalb von Minuten drastisch zu verändern. Mal sind sie sehr hell, dann wieder sehr
dunkel. Hier sehen Sie ein anerythristisches Exemplar
Foto: Gus Rentfro
Beschreibung_en:
Boa c. imperator Crawl Cay/ Belize, anerythristic specimen. photo: Gus Rentfro
Beschreibung_fr:
Les boas de Bélize peuvent changer de couleur de façon stupéfiante en quelques minutes.

D'un instant à l'autre, ils passent du très clair au très foncé.

Le spécimen photographié ici est anérythristique.

photo Gus Rentfro
Um das Bild in Originalgröße betrachten zu können, klicken Sie bitte auf den oberen bzw. unteren Bereich des Bildes.
To view the picture in original size, please click on the top or bottom of the image.
Cliquez en haut ou en bas de l'image pour la visualiser dans son format original.