Submitted by admin on 26. February 2011 - 8:32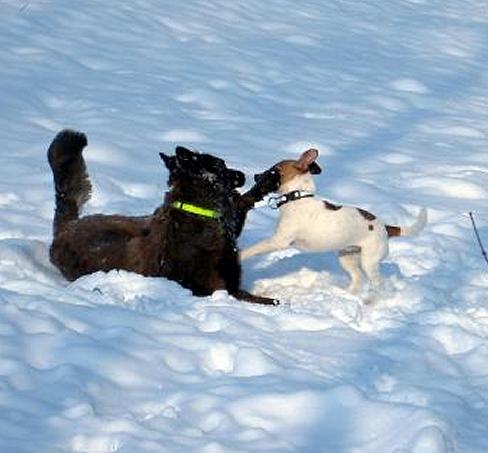 Zudem ist Lux mutig wie ein Held. Ohne Rücksicht auf Leib und Leben stürzt er sich in den todesmutigen Kampf mit der erbarmungslosen 7 Monate alten Jack Russel Hündin (seine heimliche Liebe) (Januar 2007)
Beschreibung_en:
Furthermore Lux is brave and a hero. Regardless of life and limb he tackles undaunted by death the merciless 7 month old Jack Russel bitch (his mistress relationship) (January 2007)
Beschreibung_fr:
De plus, il est d'un courage héroïque. Au péril de sa vie, il se lance sans aucune peur dans la bataille contre cette implacable Jack Russel de 7 mois (son secret amour) (janvier 2007)
Um das Bild in Originalgröße betrachten zu können, klicken Sie bitte auf den oberen bzw. unteren Bereich des Bildes.
To view the picture in original size, please click on the top or bottom of the image.
Cliquez en haut ou en bas de l'image pour la visualiser dans son format original.