Submitted by admin on 26. February 2011 - 8:32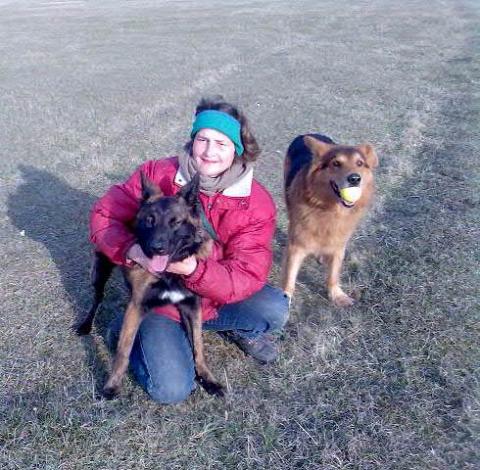 ...mit dem Ball im Maul sieht Ricky richtig gefährlich aus, oder? Sogar Lux muss festgehalten werden, damit er vor lauter Angst nicht davonläuft (März 2007)
Beschreibung_en:
...doesn't look Ricky quite dangerous with the ball in the mouth? Even Lux must be seized to keep him from running away for fear (March 2007)
Beschreibung_fr:
... la balle dans la gueule rend Ricky terrifiant, vous ne trouvez pas ? On doit même maintenir Lux pour l'empêcher de s'enfuir. (mars 2007)
Um das Bild in Originalgröße betrachten zu können, klicken Sie bitte auf den oberen bzw. unteren Bereich des Bildes.
To view the picture in original size, please click on the top or bottom of the image.
Cliquez en haut ou en bas de l'image pour la visualiser dans son format original.