Gallery Tarahumara Boa c. imperator Mexico
Tarahumara | Tamaulipas Boa c. imperator Mexico
Distribution area Mexico
Estimated average length of female mature Boa c. imperator Tarahumara: up to 1,3m (3,9 ft); Tamaulipas: up to 1,5m (5 ft)
Taxonomic status Subspecies recognized by the CITES convention
---
Tarahumara Boa c. imperator | Tarahumara Mexico Boas | Tarahumara Mountain Boas | Boa c. imperator Mexico Tarahumara | Tarahumara dwarf boas | true Tarahumara boas| purebred Tarahumara boas | dwarfish boas | information on Tarahumara boas | size of Tarahumara boas | length of Tarahumara boas | Tamaulipas Boa c. imperator | Tamaulipas Mexico Boas | Tamaulipas Mountain Boas | Boa c. imperator Mexico Tamaulipas | Tamaulipas dwarf boas | true Tamaulipas boas| purebred Tamaulipas boas | dwarfish boas | information on Tamaulipas boas | size of Tamaulipas boas | length of Tamaulipas boas
Tarahuma Boas
Sierra Tarahumara lies in the northern state of Chihuahua, Mexico. This vast area of high peaks, forested plateaus and deeply eroded riparian canyons is sometimes referred to as Mexico's rugged "Western Mother Mountains". High above the harsh desert floor at elevations over 4000' are the Ponderosa pine forests. It is here where these "dwarf" boas (B. constrictor ssp.) originated.
History in culture
A researcher from the University of Arizona (UA) brought back a single pair of these boas in the early to mid 1990's. That pair made their way into the private sector where soon after an Arizona collector bred them. That first breeding resulted in a single live male. In the 1998/1999 season they bred again, ten babies with a high male ratio were born. Rio Bravo Reptiles did acquire a male/female pair of these boas in early 2001 from an associate here in Texas. By the winter of '02 the 3-1/2 year old boas had grown to 37" in length. This year (2002) both myself and Graham Criglow of Bryan, TX successfully produced healthy litters of Tarahumara dwarf boas. Amazingly, both litters (9&10 respectively), were born the morning of July 3rd. Whether this is simple coincidence or driven by something in their genetic makeup is unknown. Prior to these breedings there existed only the original 13 animals (1.1 WC original pair, 1.0 1st breeding baby and 0.0.10 2nd breeding babies) in our hobby. The pair maintained here and those held by Mr. Criglow are the only Tarahumara boas known to have been kept together and bred pure for their unique locality.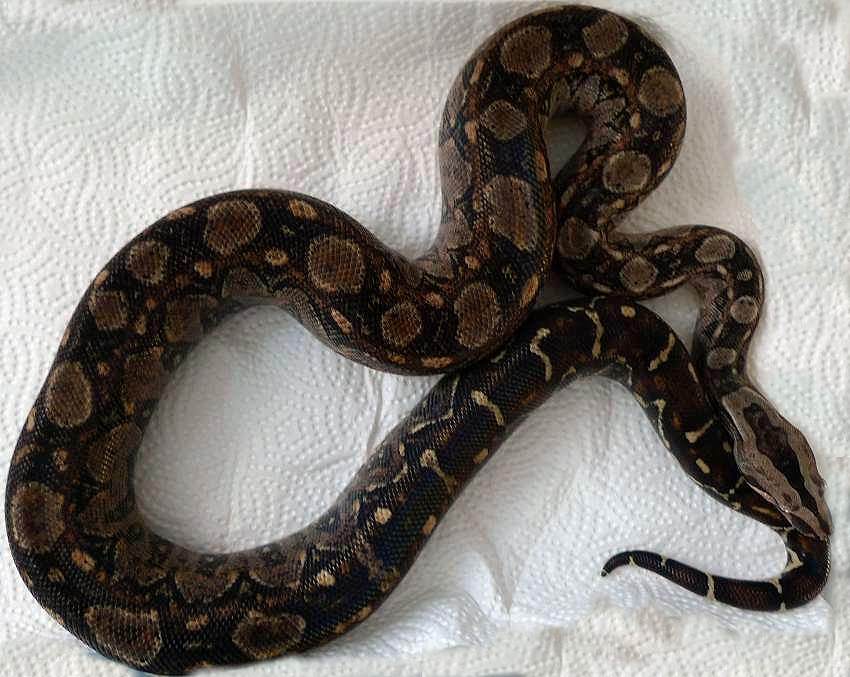 Real Tarahumara Moutain Boa H + E Stöckl US bloodline top view
It is not known how large the Tarahumara boas would become if fed aggressively over a period of years. However, in my experience other mainland forms of Boa managed similarly would have attained lengths of 5 feet or more in the same period of time. And deliberately rationing food to keep Boas small inhibits their ability to reproduce.
The Tarahumara boas are true dwarfs.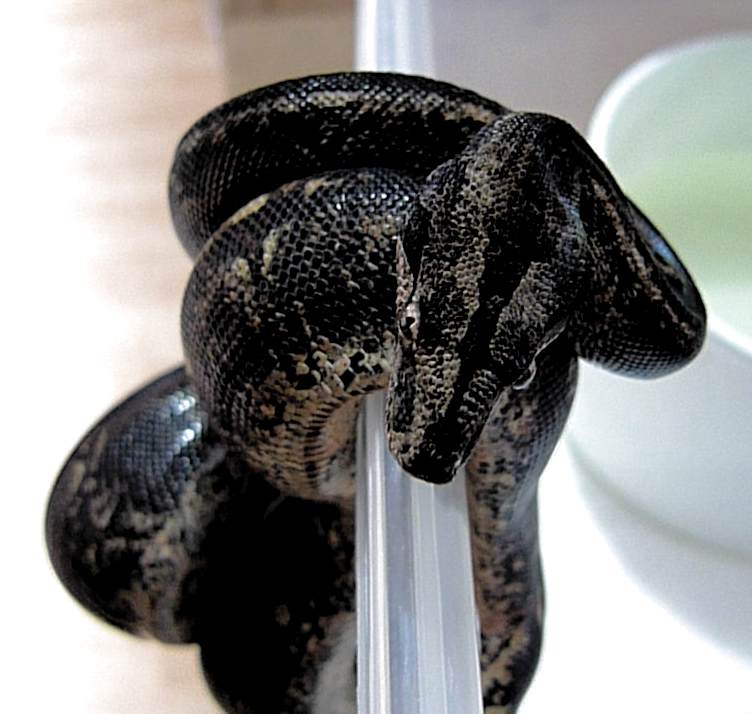 Black Beauty, Tarahumara cb 2007 by H + E Stöckl
---
By the way:



According to the latest genetic testings the Tarahumara boas are different to other Boa c. imperator to a degree that would justify a determination as a new subspecies.

(Manuel Rauberger, "Untersuchung mitochondrialer Variationen im CytochromB-Gen bei Boa constrictor Subspezies in Gefangenschaft" - Diplomarbeit zur Erlangung des akademischen Grades des Dipl. Medicinae Veterinariaean der Vet Med Uni Vienna)
Tamaulipas boas offspring for sale
Tamaulipas Boas (Mexican Redtail Boas)
As yet, these boas are quite unknown in these parts. The are distributed in the mountains in the southwestern part of the State of Tamaulipas, Mexico in an altitude of about 1000 meters. This region consists of cloud forest and tropical deciduous forest. Winter is the dry season there.
Tamaulipas Boa, headstudy
Of all Mexican Boa c. imperator the Tamaulipas boas are the most colorful ones. With an estimated maximum size of 150cm (5 ft.) the can be considered as dwarfish boas.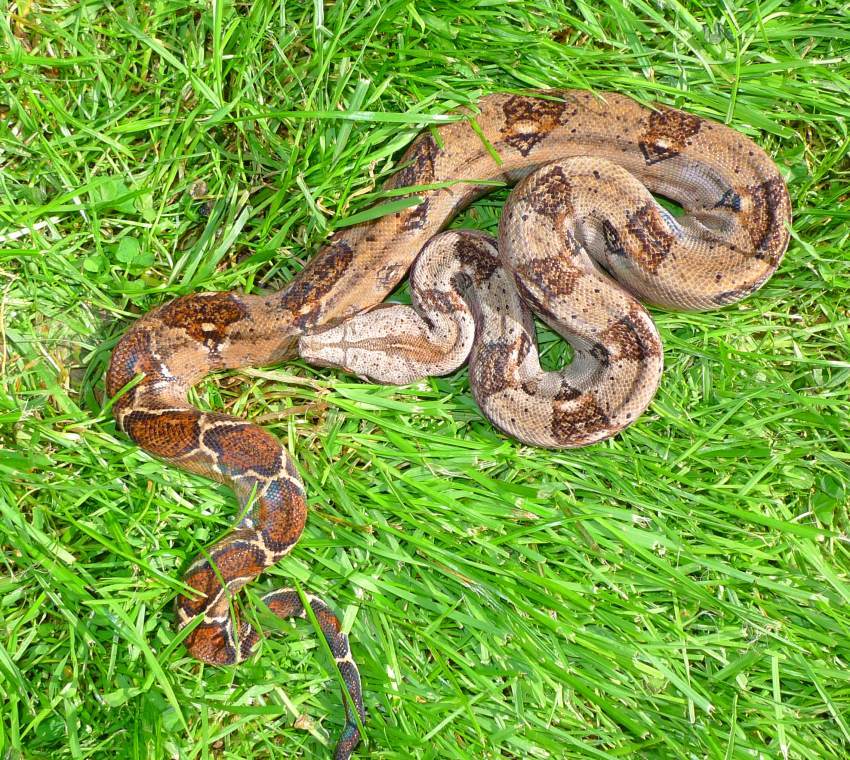 Tamaulipas Boa, top view
Like the Tarahumara boas, the Tamaulipas boas have first been bred in 2009 by the renown US - breeder Gus Rentfro. We have got some specimens from this offspring. To our knowledge, we are the first ones in Europe who have managed to breed the Tamaulipas boas. Until then there were only about a dozen specimens of this scarce Mexican boas in Europe.