Verfasst von admin am 23. January 2011 - 15:14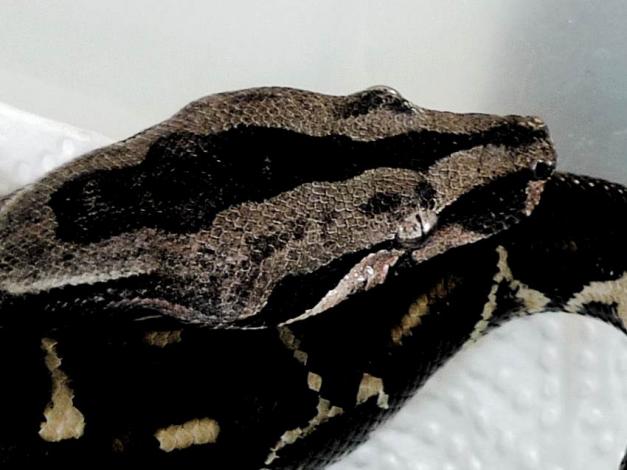 Kopfstudie
Tarahumara Boas haben die typische pechschwarze Kopfzeichnung von Boa c. longicauda mit dem verdickten Mittelstrich
Beschreibung_en:
Boa c. imperator Tarahumara Mexico
Beschreibung_fr:
Vrai Boa des montagnes Tarahumara étude de tête La tête des Boas Tarahumara présente les marques parfaitement noires typiques de Boa c. longicauda, y compris l'épais motif en forme de lance
Um das Bild in Originalgröße betrachten zu können, klicken Sie bitte auf den oberen bzw. unteren Bereich des Bildes.
To view the picture in original size, please click on the top or bottom of the image.
Cliquez en haut ou en bas de l'image pour la visualiser dans son format original.